Yankee Swap Ornament
The snow is falling, and it's deceptively pretty outside. Not so pretty that I want to get dressed and shovel it. Instead, I think I'll stay in and add another post about the homemade ornaments I made for Christmas. This particular ornament was offered in the Christmas Eve
Yankee Swap
for my dad's side of the family. One side is a nostalgic
Santa
; the other is a
pinecone
.
My aunt's sis chose my small gift bag in the swap. Inside the bag were the little ornament and two pieces of chocolate. Surprisingly she kept the gift and didn't swap it out, but I suspect the chocolate had something to do with it. ;)
the
Santa side
:
Click on the photo to get a better look!
What the ornaments look like hanging on your tree:
the
Pinecone
side:
Get a closer peek at the ornament by clicking on the photo!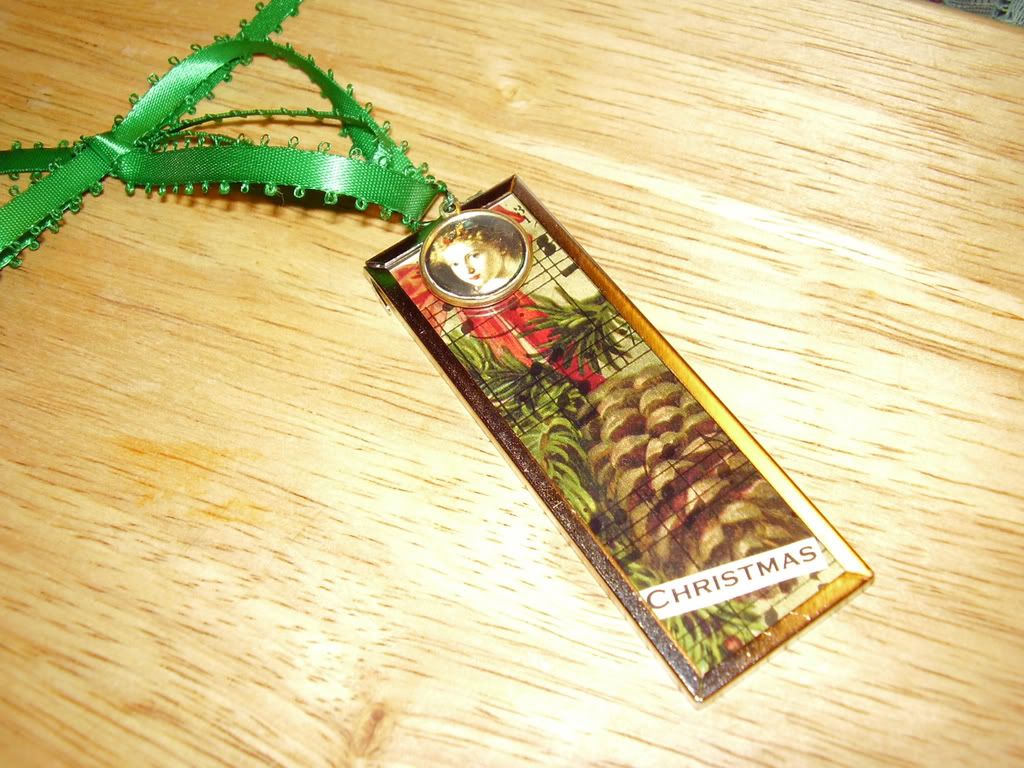 Closeup of the girl in the charm: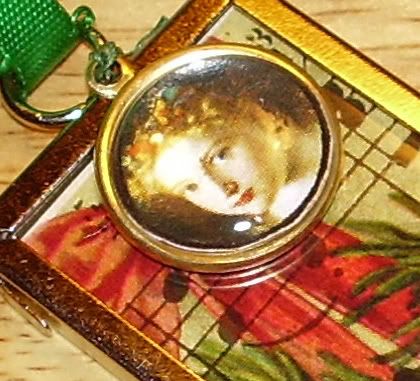 Both the Santa image and the Pinecone image were purchased from
ArtChix Studio
. The
Yankee Swap Santa
and the
previous Santa
were from this
collage sheet
. The
pinecone
and the previous
Toulouse pic
are from this
kit
. The charm's face is from
ArtChix Studio
's
Tiny Bubbles
sheet.
Apologies for the lack of quality in the photos. I'm experimenting how to take a better macro, and I've a way to go yet.