Crafty Things
Well, I didn't get much writing done
the other night
. Instead I worked on some Halloweeny keychains for the
etsy shop
.
The following photos aren't the greatest. I need to take some better pics of each keychain individually to use for the
shop
. For now, though, here's a preview.
one side: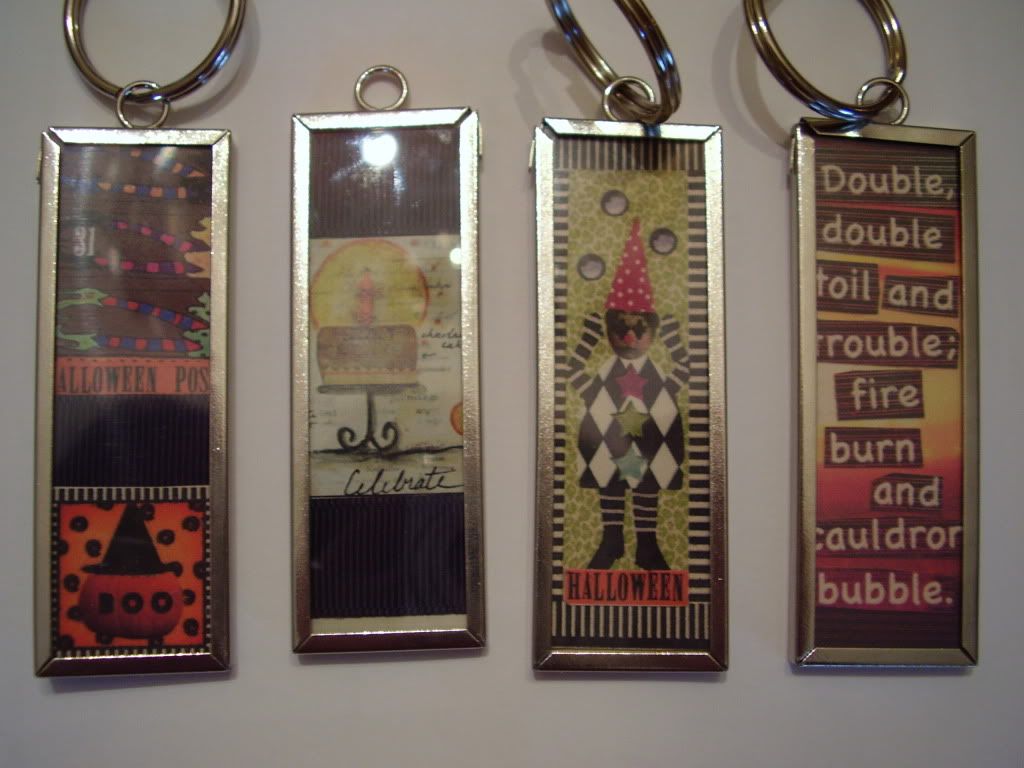 the other side: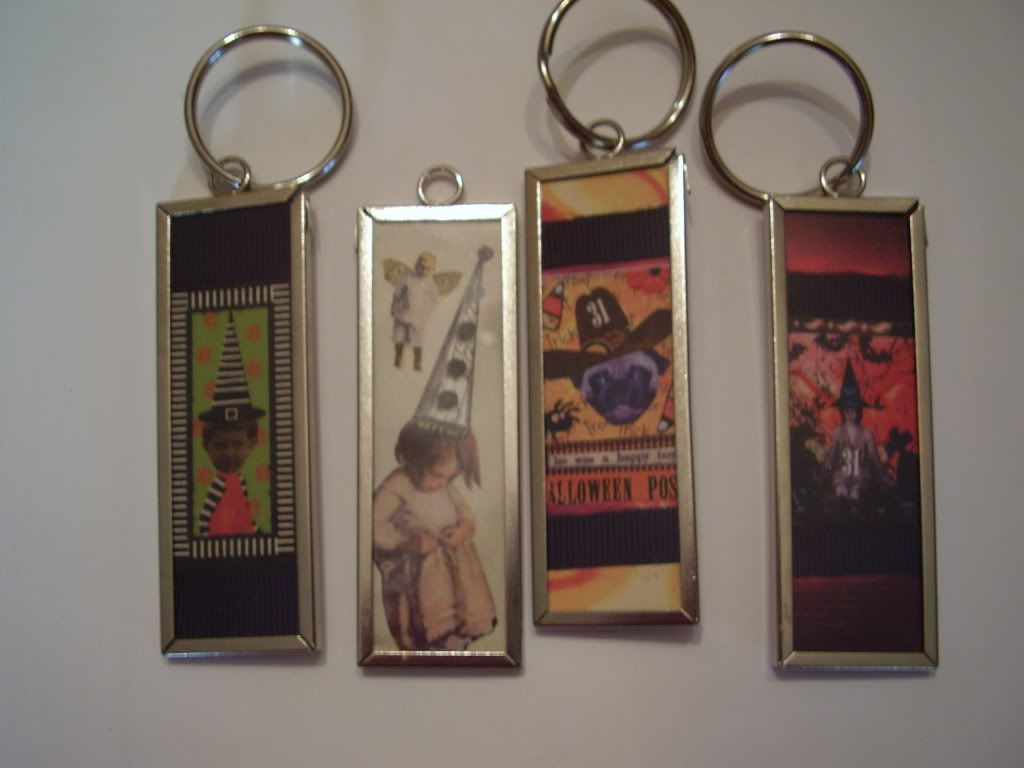 two more views of the same thing: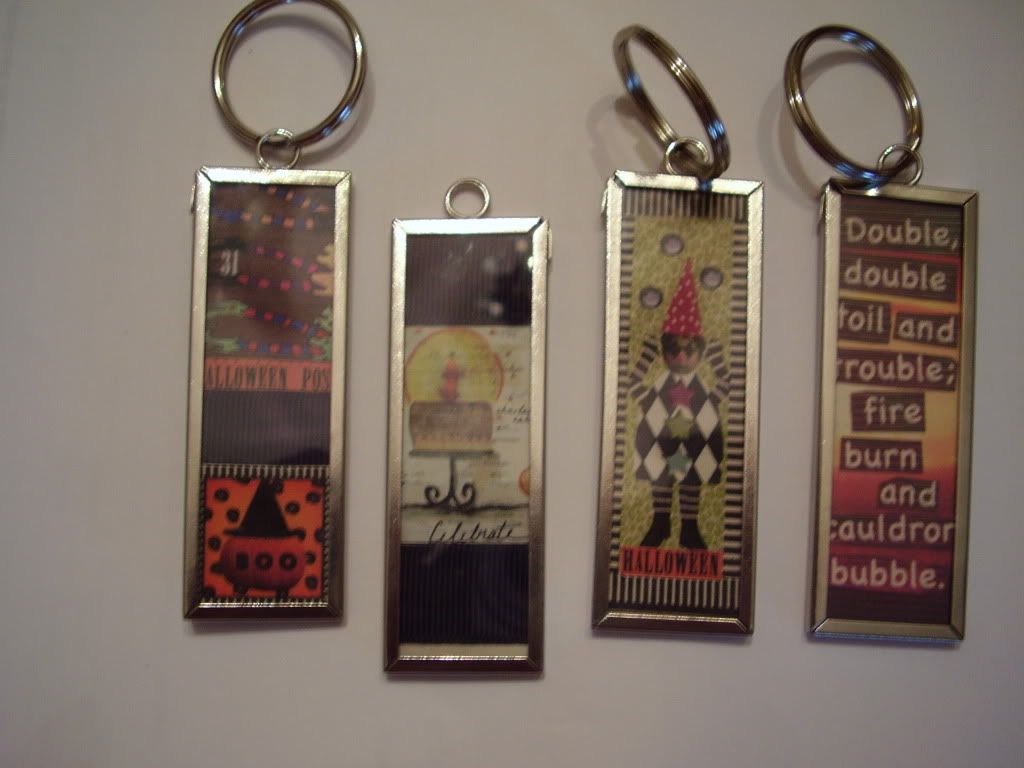 and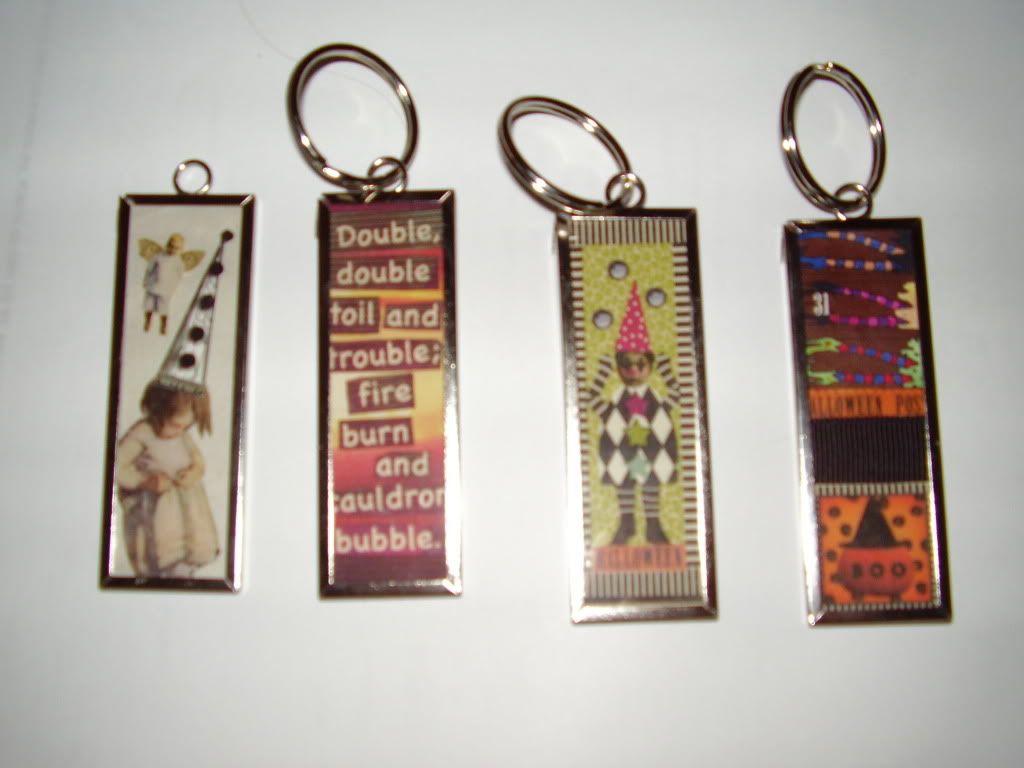 Click on any of the pictures to see a bigger version. Once I have taken the nice photos and am ready to post to
EstellaDawn
, I'll post a link.
I also made a few things with artwork from
Lisa's Altered Art
. I'm having fun experimenting with her stuff and will probably post some of what I made here for feedback if anyone wants to give me some. :)