Happy Fourth of July!
Another year, another parade ...
I love the
town parade
each year ... planes flying over head, doing cool maneuvers ... cookout on the Common ...
Firecracker 5K
road race ... practically every resident in town lining the streets to see the parade which starts at around 5:45pm and lasts until almost 8pm.
Rex Trailer
made a return visit. (
See a picture of him here.
) We also had fire trucks and police cars from other towns, army tanks, old & classic automobiles from 1917 to the 1960s, Harleys, horses, marching bands, folclorico dancers, the
Ancient Mariners of CT
, the
Sons of the American Revolution
.
The Cycling Murrays
returned to town as well. I think almost every group that marched in the parade
last year
, marched again this year.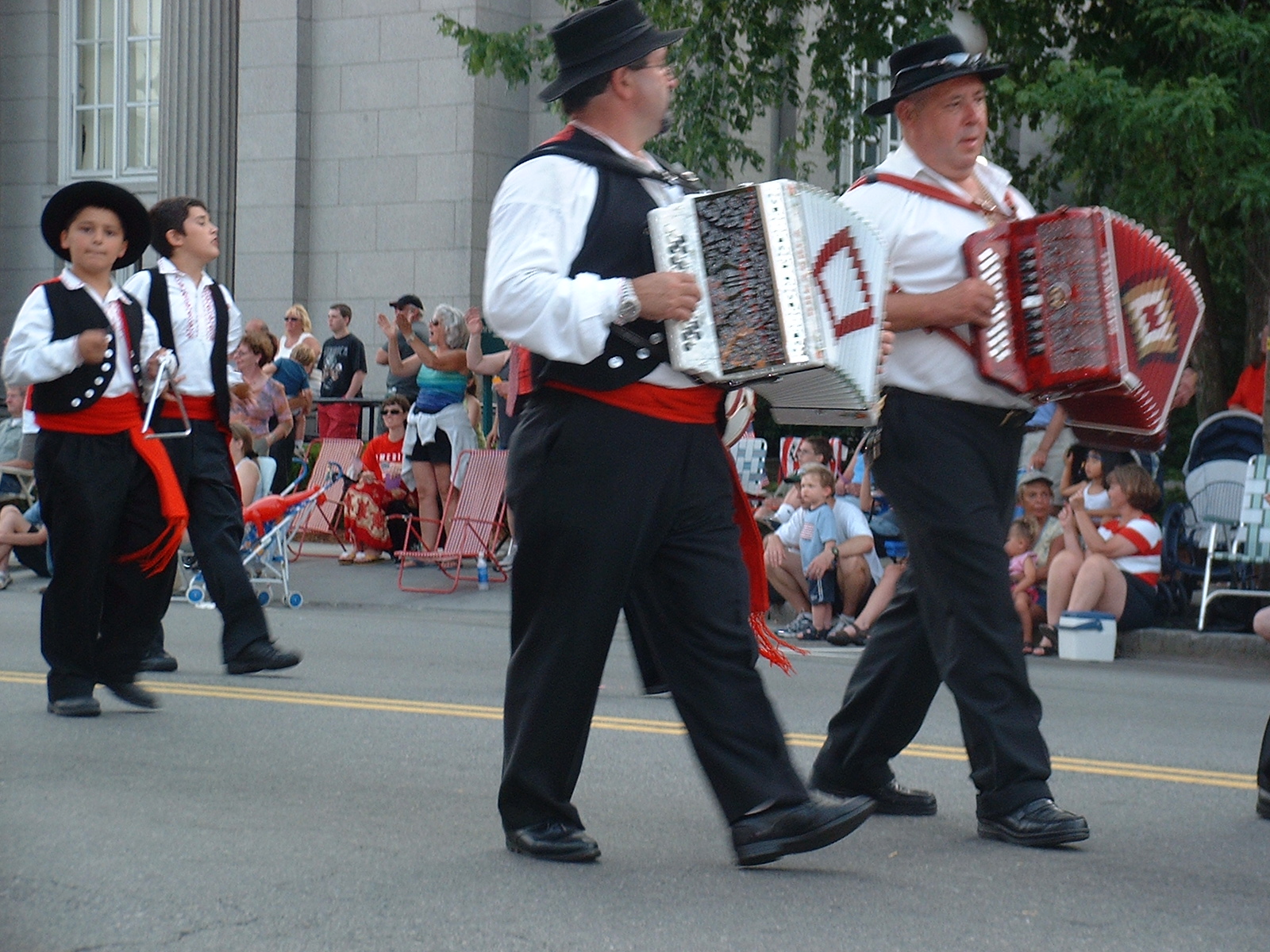 Norwood's Portuguese Folclorico Dancers
If you'd like to see a few more photos from the parade, please visit my
photo blog
.